We have been married over 30+ years. We have been in internet marketing & direct sales since 1996. Our mission is to enlighten and share business opportunities with individuals and couples who want to better their financial picture.
We offer our business partners the opportunity to learn, grow and be successful. We all must be willing to be mentored and coached to walk the business journey. We all must be willing to be taught simple proven methods to generate Residual Income. Is it easy No, but with discipline and a willing heart & made up mind it is obtainable. Time must be invested, few hours, part-time or full time.
You decide and we commit.

Why Partner with us ~ We have a responsibility to share with all people a way to enrich their lives educationally & financially.
Our prayer is that a financial anointing will cover the lives of the people we covenant with.
~The Difference will be the People~
Contact Us to Experience
205~746~5187


by e-mail address
sixmillionone@gmail.com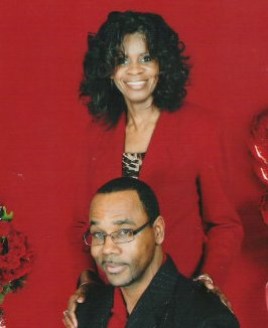 Charles & Robin Grayson
Site Owners & Business Consultants

Deuteronomy 8:18
"And you shall remember the LORD your GOD, for it is He who gives you power to get wealth"